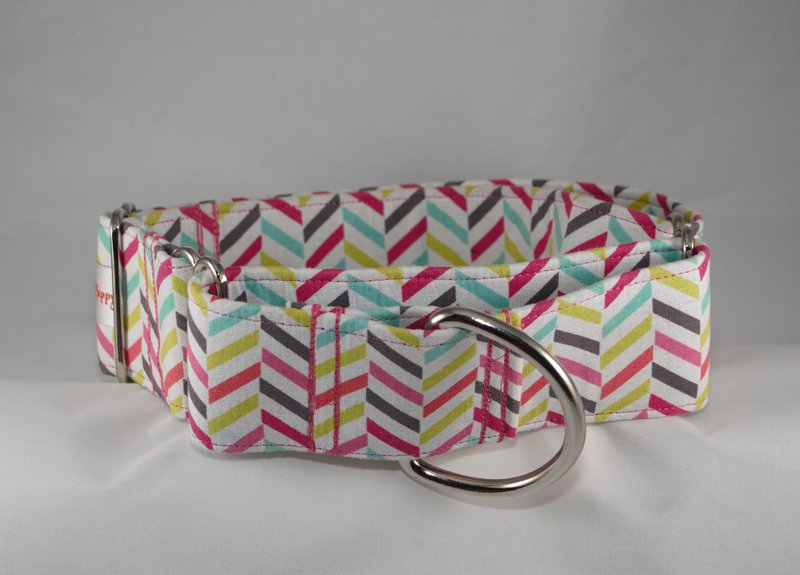 What is a Martingale?
A martingale is a clasp-free collar that slips over the dog's head and prevents dogs from slipping out of the collar. These are very useful for breeds that have a similar neck and head size, such as: Greyhounds, Whippets, Dobermans and Pitbulls. If the dog attempts to back out of the collar it will tighten against the neck to prevent the dog from escaping.
Is a Martingale the same as a choke collar?
No. A choke collar has no restraint and when pulled it will continue to tighten around the neck of the dog. Martingale collars can only constrict around the neck for a limited distance. This makes them a humane choice.
How do I order a Martingale?
You may select a Martingale collar in the drop down menu under every collar choice, with the exception of the ...And Friends collection. Once you have selected the width of the Martingale you must add the length of your dog's neck so that the collar is fit appropriately.
Click here to shop for martingales.
If you have further questions, please contact us at info@realbigpuppy.com and we will be happy to assist you.